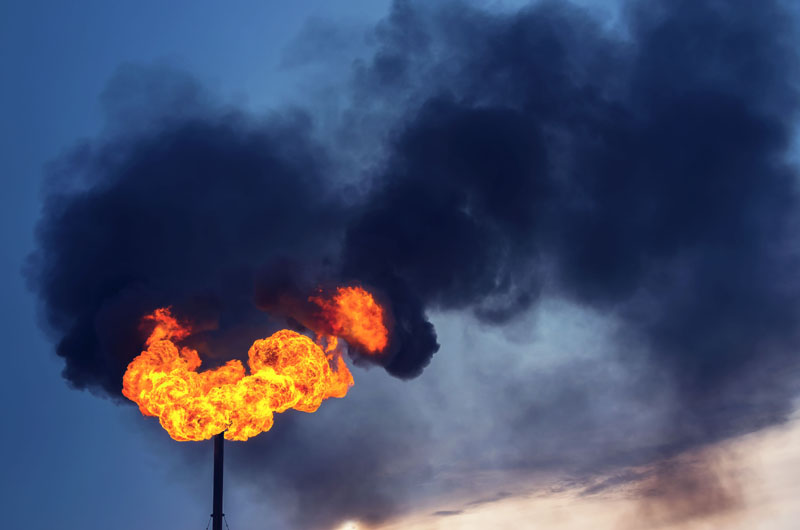 Protecting Our Air from Methane
January 28, 2016
Did you know that methane pollution is already currently responsible for a quarter of human-caused climate change, with the oil and gas industry accounting for the majority of human-made emissions? According Pennsylvania's Climate Action Plan, the Commonwealth is the second largest producer of natural gas in the nation which makes it responsible for a roughly 1% of global man-made greenhouse gas emissions. That means we have an incredible opportunity to make a significant difference in reducing greenhouse gas pollution...if we act.
Methane is over 25 times more potent than carbon dioxide when it comes to climate. It's why we are fighting to reduce methane emissions from fracking operations. To date Pennsylvania has relied on the natural gas industry to police itself by voluntarily looking for and fixing leaks. This approach has been a failure.
Just seven companies, which collectively operate around about a quarter of the active wells in Pennsylvania, participate in the Natural Gas STAR Program, a voluntary partnership that encourages oil and gas companies to reduce methane emissions. Such a low participation rate means that not nearly enough is being done to stop methane pollution from the majority of wells in the Commonwealth.
But there is hope. Recently, Governor Tom Wolf proposed a four part plan that replaces our current voluntary system with required actions that will force industry to reduce methane emissions. Department of Environmental Protection Secretary John Quigley said, "The goal is for Pennsylvania to have the best state-level methane standards in the nation."
Here's a quick overview of the Governor's plan:
To reduce leaks at new unconventional natural gas well pads, DEP will develop a new general permit for oil and gas exploration, development, and production facilities, requiring Best Available Technology (BAT) for equipment and processes, better record-keeping, and quarterly monitoring inspections.
To reduce leaks at new compressor stations and processing facilities, DEP will revise its current general permit, updating best-available technology requirements and applying more stringent LDAR, other requirements to minimize leaks. A new condition will require the use of Tier 4 diesel engines that reduce emissions of particulate matter and nitrous oxide by about 90%.
To reduce leaks at existing oil and natural gas facilities, DEP will develop a regulation for existing sources for consideration by the Environmental Quality Board.
To reduce emissions along production, gathering, transmission and distribution lines, DEP will establish best management practices, including leak detection and repair programs.
Governor Wolf should be applauded for taking steps to address the methane emissions that foul our air, hurt our health, and warm our planet. However, this is just the first step. It is now up to all of us to ensure his proposal becomes a reality.