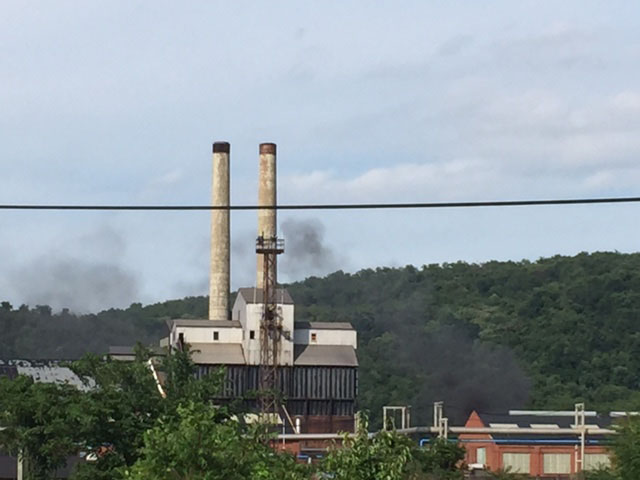 Standing up for the Health of Mon Valley Residents
February 9, 2016
The U.S. Steel owned Clairton Coke Works is the largest producer of coke in the nation, and 37,000 people live in the plant's shadow. We know that coke emissions can be very dangerous – the Environmental Protection Agency has classified them as carcinogens. This means that the emissions from Clairton Coke Works that waft out over the Mon Valley can cause leukemia and other types of cancer, problems with the nervous system and even premature death. A 2013 study from the University of Pittsburgh Graduate School of Public Health found that residents around Clairton have a cancer risk 20 times higher than the average American from exposure to air pollution. These high stakes have created a long standing desire by residents for change.
I know this because I've been organizing in the area for the past three years and Clean Water Action has been standing alongside Mon Valley residents for an additional 17 years. We've partnered with the community to host meetings with the Allegheny County Health Department (ACHD) and the Environmental Protection Agency as well as educational events about how the air is impacting our health and what fellow activists in other communities did to combat pollution. Our more recent efforts have focused on getting the ACHD to conduct a community health study as well as getting additional monitoring in the area, including cameras and tests for toxic chemicals in citizen's homes.
Recently, our efforts took on greater significance. New information came to light that the Clairton Coke Works received 6,700 violations in the past four years, an average of 5 a day. What is really disappointing is that this could've been prevented had the facility followed through on the steps it pledged to take to reduce emissions, including making improvements to the facility like a more up-to-date D-Battery and shutting down some of the older ovens.
This documented disregard for the health of Mon Valley residents and the environment has led our friends at PennFuture to take legal action. Recently, they filed their 60 day notice of intent to sue because the plant has been operating illegally and the community health has suffered. Between this new front and our continue work with residents we'll bring about the air quality improvements residents have so long sought.
We all deserve to live in communities where we can be healthy and thriving. It's time for facilities like Clairton to be good neighbors and prioritize the health of area residents. It is that goal which drives me and Clean Water Action to continue our work mobilizing Mon Valley residents.