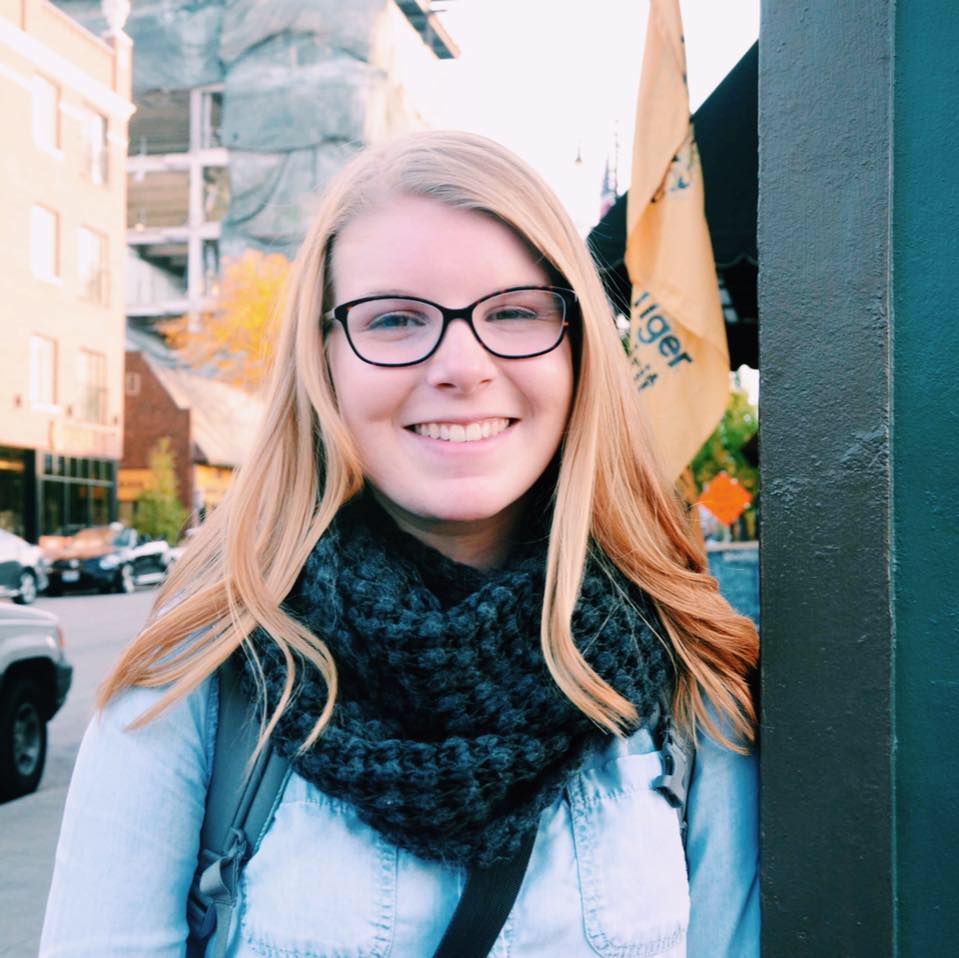 Finding My Place in the Fight to Protect Public Health and the Environment
March 22, 2018
The road to becoming Clean Water Action's National Communication Intern has been very similar to just about every major life decision/change that has occurred in the past four years of my life — unexpected, out of left field, but of course, the best possible thing that could've happened for me.
To start off, my name is Mariah Cox and I grew up in the sprawling suburbs of the City of Chicago. I was raised by an army (AKA my family) of biologists, zoologists, conservationists, botanists and people who just really care about science education and the environment. I spent my summers and school holidays roaming the halls of the Shedd Aquarium in Chicago, hiking and camping with my family, and learning about all of the natural wonders of the world.
Needless to say, my upbringing fostered a natural curiosity in me about science and the environment, which seemed like the obvious choice when deciding what I wanted to go to school for.
When everything was said and done, I made the decision to attend the University of Missouri to study Biology.
During my first semester of classes, I quickly realized Biology really wasn't what I was interested in, and it was most certainly not my strong suit. Which led me to really ask myself for the first time, what do I want to do with my life?
I met some friends who were in the Missouri School of Journalism and heard about the projects they were working on and all the possibilities the journalism school had to offer, and then it clicked. I didn't have to completely give up on my passion for science and the environment. I could use my writing and communication skills to advocate and raise awareness for environmental issues.
Throughout my time at school, I taught two freshman journalism seminars, yes as an undergrad, that have strengthened my voice and ability to effectively teach others. Anyone who knows me knows I fear speaking in front of people — so teaching these classes were a huge hurdle to overcome. Much like my major, I completely fell into the opportunity and it has had a positive lasting impact on my life.
Which brings me here. I pretty much devoted my entire junior year winter break to searching and applying for internships that would grant me the opportunity to practice environmental communication hands-on.
I stumbled upon the Clean Water Action website and was immediately inspired by the work that is being done by this organization.
Clean Water Action has their hands in policies that protect not just water quality, but communities from the impacts of the oil and gas industry, toxic chemicals, waste, etc.
What struck me is that the issues they are advocating for are ones that matter and directly affect everyone's quality of life, and I wanted to be a part of it.
I want to be part of the group of people that leads the Earth into a clean energy future and ensures a healthier quality of life for everyone.
I believe communication can go a long way in educating and mobilizing people to care for the earth; It all stems from awareness.
I'm really grateful to have been granted this opportunity and I'm humbled that I was chosen for this role. This internship has already solidified my career aspirations that much more and has given me necessary insight and skills to carry with me into the future.