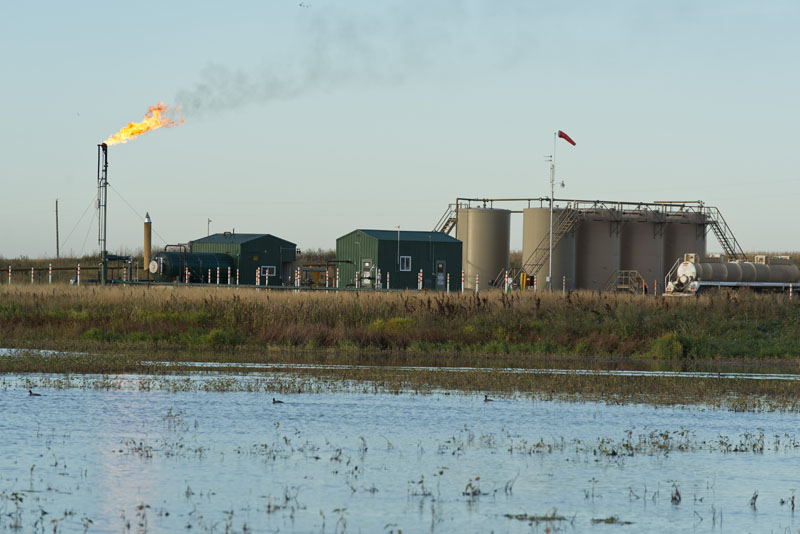 Andrew Wheeler to Keynote Shale Insight Conference
October 23, 2018
Environmental Protection Agency Acting Administrator, Andrew Wheeler will be in Pittsburgh tomorrow, keynoting the Shale Insight Conference. Before gathered industry executives he'll likely tout the Trump Administration's moves to relax requirements governing how frequently oil and gas companies have to check for and repair methane leaks, as well as their gutting of similar controls for natural gas facilities on public and tribal lands.
These aren't actions to be proud of. These actions show a lack of leadership, prioritize corporate profits over people's health, and send a message of retreat on addressing climate change.
A much different message was delivered earlier this year by Governor Tom Wolf when he announced the adoption of updated general permits to reduce air pollution and control methane emissions from new oil and gas operations in Pennsylvania. Governor Wolf described this as his "continuing commitment to cleaner, healthier air across the commonwealth" and that "cleaner air means healthier communities – for our citizens, and especially our children." Recognizing that Pennsylvania is the second-largest producer of natural gas in the nation and uniquely positioned to be a national leader in addressing climate change and protecting public health, Governor Wolf committed to build upon this action by introducing protections early next year for existing oil and gas operations.
Only one of these perspectives reflects the needs of Pennsylvanians. The reality on the ground is that methane is powerful contributor to climate change, that 1.5 million Pennsylvanians live within a half a mile of an oil or gas well, and that industry's methane emissions are five times higher than what they report. Acting Administrator Wheeler's likely platitudes show his ignorance for what Pennsylvanians are dealing with. Pennsylvanians need and want the type of leadership Governor Wolf is providing on this issue.