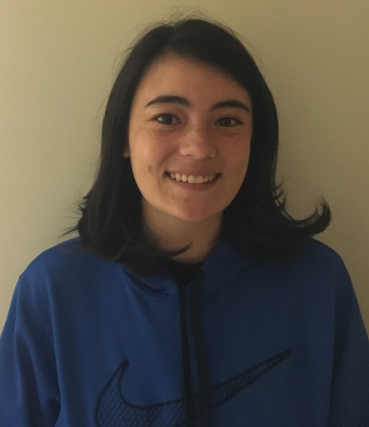 Why I Canvass
November 30, 2018


I am 22 and I have my dream job. In college I majored in environmental studies and focused on environmental justice. And unless I could get paid for activism and volunteer work, I really didn't see myself getting paid for something I loved doing. 
I attended an annual social justice conference three of my four years in undergrad and got a taste of lobbying and working for social justice. I realized maybe I could work for positive and lasting social change. My first year I lobbied for the United States to join the Paris Climate Agreement. I met with staffers for a relatively conservative New York State Congressman, and found that they were open to hearing more about climate change  when it was put in the context of local environmental issues. A few months later, I remember watching news of the Paris Climate Agreement unfold in one of my classes and thinking "Wow, I personally made an impact for that." I wanted a career that would give me that same feeling.
I ended up moving to the San Francisco Bay Area because of its deep history of creating social change and leading the way for other parts of the country. Then I found Clean Water Action. At first, I was drawn to apply because of Clean Water Action's organizational goals: they were inclusive, comprehensive, and reflected the interconnectedness of environmental justice with other social issues. They reflected my reasons for studying environmental justice. I applied for the field canvass. And I got the job. Everyday, I get to work to make the world a better place and connect residents to issues that impact them. So far, I've motivated people to take action on the Clean Water Rule, which passed in September to restore protections to one-third of America's drinking water. On more local issues, I've helped work with residents to hold their city council accountable for declaring a state of climate emergency and addressing the issue of climate change.
One canvassing shift that stood out to me was a time that I was talking to a woman who told me that she grew up outside of the United States. She asked if I was from the government, and I explained that I was with a nonprofit that does community organizing work related to environmental issues. She brought up the fact that she'd only ever thought of her own involvement in environmental work in terms of direct actions like planting trees.  We were canvassing on the Safe and Affordable Drinking Water Fund at the time, and she asked me what role canvassing played in getting the fund passed. I was able to explain that if we get enough California residents to contact their legislators about an issue, they have to pay attention and take that issue seriously. 
I know change isn't immediate, but I am confident that the work I do everyday brings us closer to a California in which those who create environmental harm are held accountable and those most marginalized by environmental injustice are protected.