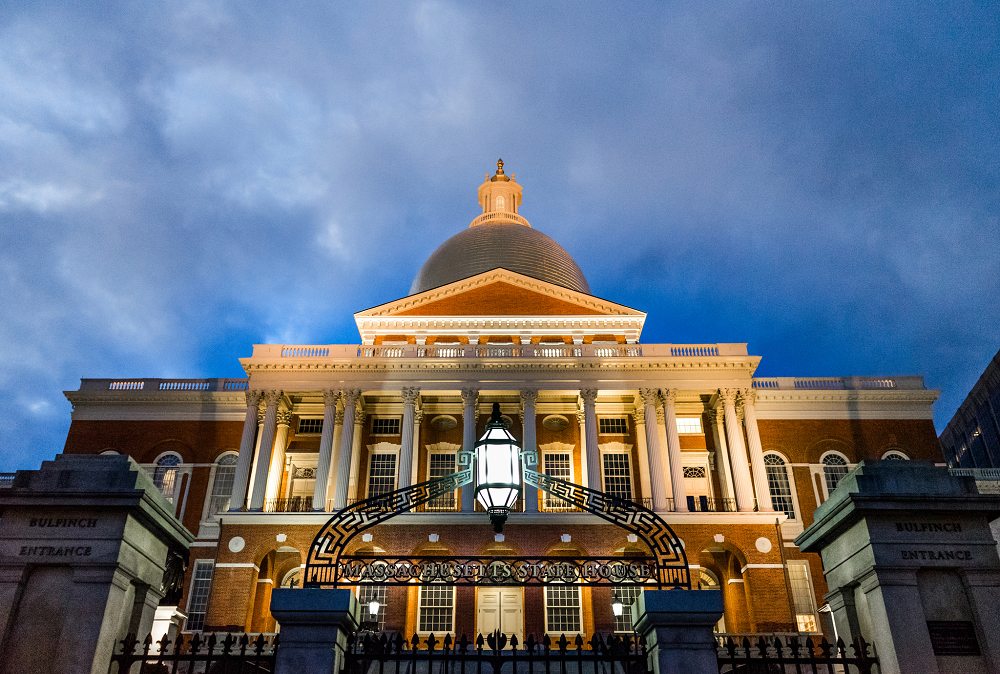 Clean Water Action's Principles
February 8, 2019
We are gearing up for a new legislative session and that means a brand new slate of bills that our elected officials will be considering for the next two years.  As always, Clean Water Action is committed to being a loud and present voice on Beacon Hill and all over the state fighting for environmental justice, public health, and climate change action.  
What does that mean for 2019-2020? Right now, we're working on three different toxic chemical bills, and cleaning up lead in drinking water. We're fighting for equitable carbon pricing, as well as advocating for bills that would encourage solar energy, transition us to 100% renewables, protect taxpayers from having to bail out nuclear plant operators' cleanup costs and create environmental justice laws.  We are proud to work on policies that contribute to a world that's not only safer and healthier for our families but also more equitable and democratic for our communities.
Right now there are environmental organizations all over the state making calls and emails to support bills on Beacon Hill.  As one of these organizations, we want you to know our perspective on environmental organizing and law-making before we ask you to take action.  The following principles guide us when we think about environmental policy:
Democracy
People should have the ability to make choices about what happens where they live.  People should also have the ability to participate in public hearings that are accessible and transparent.
Accountability
Producers and polluters need to bear the costs of cleaning up their pollution, not taxpayers and ratepayers. 
Environmental Justice
Policies need to remove burdens from environmental justice communities, and empower them to benefit from new programs and participate in making decisions that affect them directly.  
Forward Looking
Climate solutions need to facilitate the "just transition", which means equitably moving away from fossil fuel consumption and other harmful practices.   Solutions need to incorporate alternatives for people of all backgrounds and abilities.
Power
We aim to bring into balance the broken system we have today that considers corporate interests over public welfare.  This is especially key for environmental issues where no amount of corporate benevolence will make up for commodifying our public resources or co opting our political processes.  
These are some of our guiding principles. While in practice it's complicated to apply them to every issue and policy, we work our hardest with our community and labor partners to hold ourselves accountable to a broad community, and make sure nothing we support goes against these values.   We'd love to hear back from you, our members, about our values and driving principles as we continue our work!