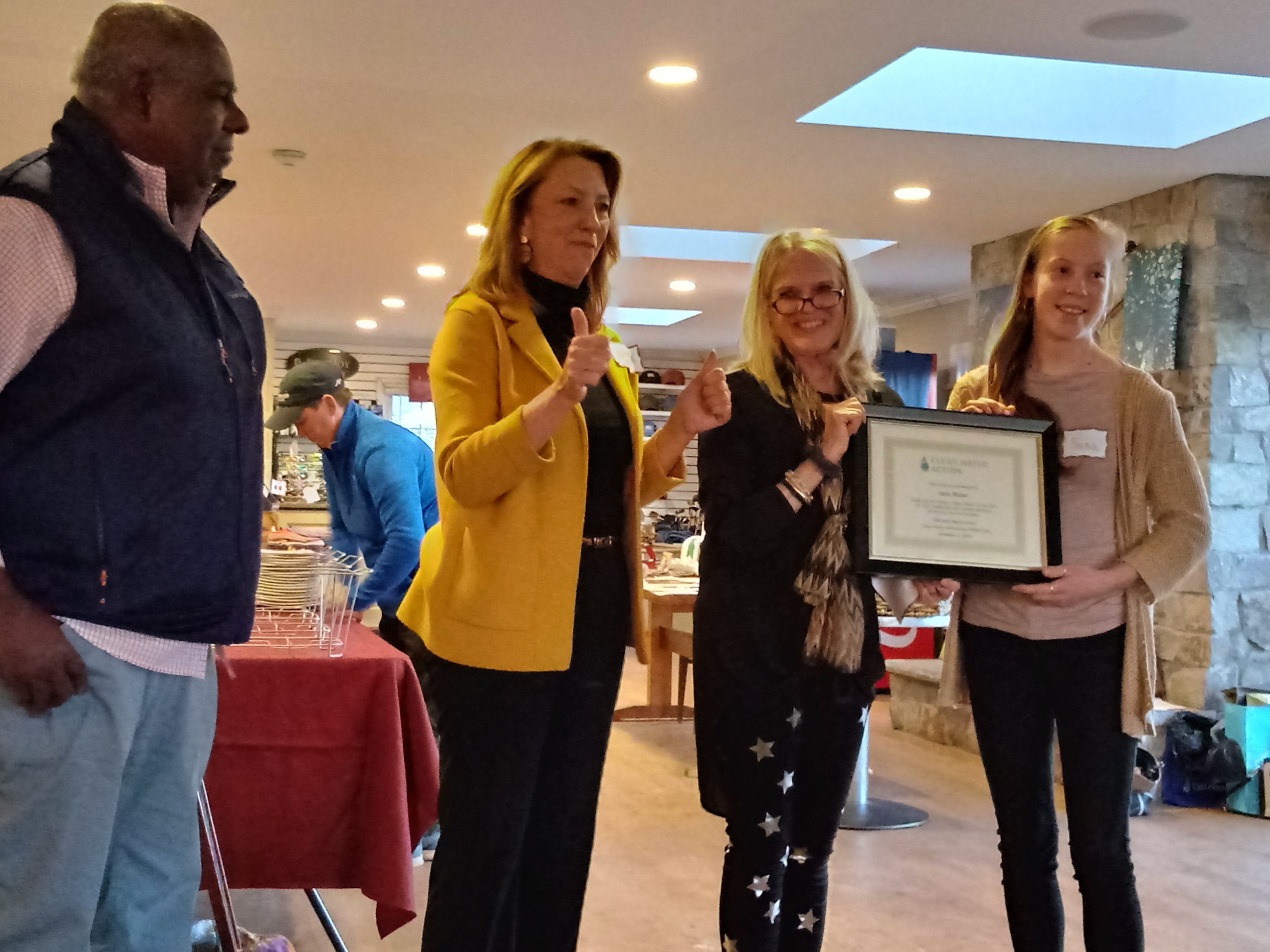 Celebrating Good Times & Environmental Champions in Connecticut
November 12, 2019
Each year, we take time out to celebrate with friends, honor some amazing champions and share updates on our work. It's always a fun time and this year was no exception. For the fourth year in a row, we gathered at the beautiful Indian Springs Golf Course café for Clean Water Action's Fall Harvest event. This may sound a bit odd for an environmental organization, but Indian Springs is special. Not only do solar panels power their building, but they do as much organic landscaping as possible and the food is locally sourced and cooked on-site and is amazing! 
This year, we were thrilled to give out three Clean Water Action Hero awards. The first went to Representative John Hampton (Simsbury) for launching a bill to develop Connecticut's state water plan. This landmark bill was passed into law this year after many years of work and sets the stage for comprehensive management, protection and conservation of our state's waters. Rep. Hampton has been a long-standing environmental champion and we were delighted to acknowledge him for his leadership.
The second award went to Sena Wazer, a 15-year-old climate activist that spearheaded youth leaders from across the state to demand bold actions to cut carbon emissions. Sena worked with Clean Water Action and numerous other groups that joined together as the Climate Mobilization Crisis, delivered a powerful speech at the Climate Crisis rally attended by over 1500 people, and delivered a formal proposal to the Governor demanding action.
Our third award went to Greg Hladky, reporter for the Hartford Courant, for his exceptional research and reporting on the PFAS contamination to the Farmington River and other sites across the state. His comprehensive work has significantly informed policy makers and residents about the scope of the PFAS problem. Greg's thorough work undoubtedly led to a wide range of comments and recommendations on managing and restricting these "forever chemicals" that were submitted to the Governor's desk and his future work will be very helpful as we approach the 2020 legislative session. 
Together, we enjoyed a spectacular fall harvest meal including homemade cookies, had lively conversation with good friends, and announced the silent auction winners. Thanks to all that came and supported our Fall Harvest event. We now look forward to 2020 with a clear focus and rejuvenated spirit for the work ahead. 
And for the few of us that stayed to clean up, an impromptu disco dance party and some shenanigans closed out the afternoon. Special thanks to Kathy, Lisa and Joyce for the help and the laughs!