Kalamazoo Oil Spill Anniversary Twitter Space
Monday, July 25, 2022 - 2:00pm
Monday July 25th marks 12 years since Enbridge line 6B spilled 1 million gallons of crude oil into Michigan's waters, one of the biggest inland oil spills in history.
Join Clean Water Action on Twitter at 7/25 at 2 PM for a conversation marking the anniversary as we discuss what happened in Kalamazoo, what warning signs were missed or disregarded, what the costs to Michigan's water and environment were, and what you can do to help prevent another oil spill in the Great Lakes basin and keep history from repeating itself.
Click to set a reminder, share, and to join the Twitter Space
More information on Twitter Spaces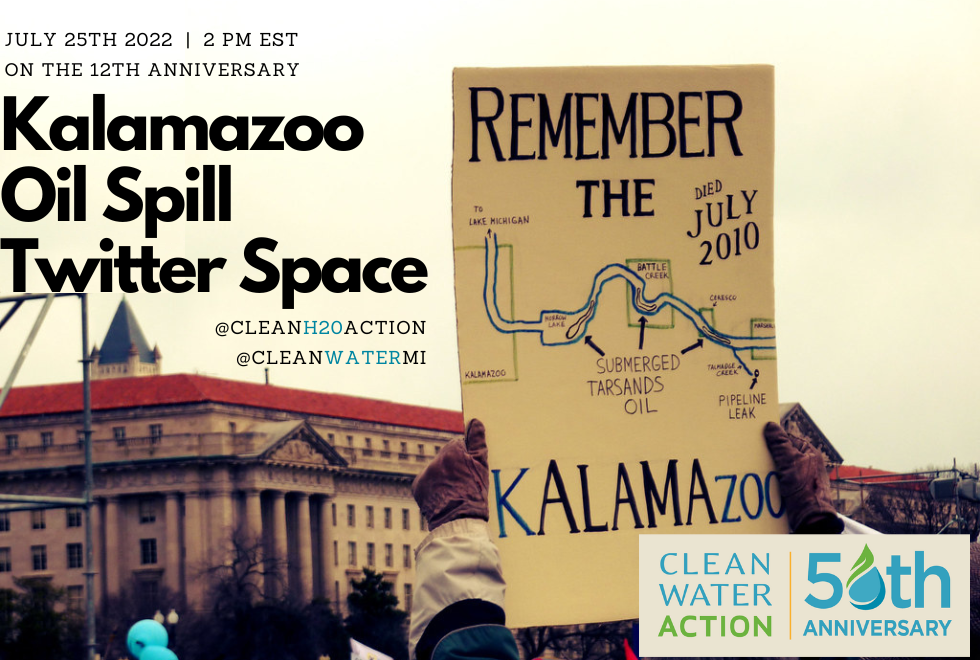 https://twitter.com/CleanWaterMI/status/1549766762153091072?s=20&t=_sKCY...