2020 California Endorsements
Voting Matters -- Make Your Voice Heard!
Your vote is your voice. The 2020 election is the most important in recent history – we need as many clean water voters as possible to participate and vote this year. That is why Clean Water Action urges  everyone to make sure they are registered, make a plan to vote, and receive a mail-in ballot.
To register or to check your voter status, visit this page.
Voting by Mail
California has a long and safe history of voting by mail.  And this year every voter will receive a mail-in ballot. There are several ways to return your ballot.
You can mail in your ballot
You can deliver it to a polling place
You can drop it off in secure bins around your county
Voters who prefer to vote in person will be able to do so. Learn more here.
The past few years have shown us the importance of electing leaders who will put people first and let science guide the development of commonsense policies. It is equally vital that we elect people who are committed to fulfilling the promise of American democracy by acting to dismantle systemic racism and promote fair and open elections.
Clean Water Action Endorsements
President: Joe Biden/Kamala Harris
Joe Biden will lead the way in restoring critical environmental and public health protections to safeguard our water and communities. After 4 years of unprecedented environmental rollbacks, Senators Biden and Harris' commitment to addressing climate change and social justice will be critical. To learn more about why Clean Water Action is endorsing the Biden/Harris ticket, visit this page.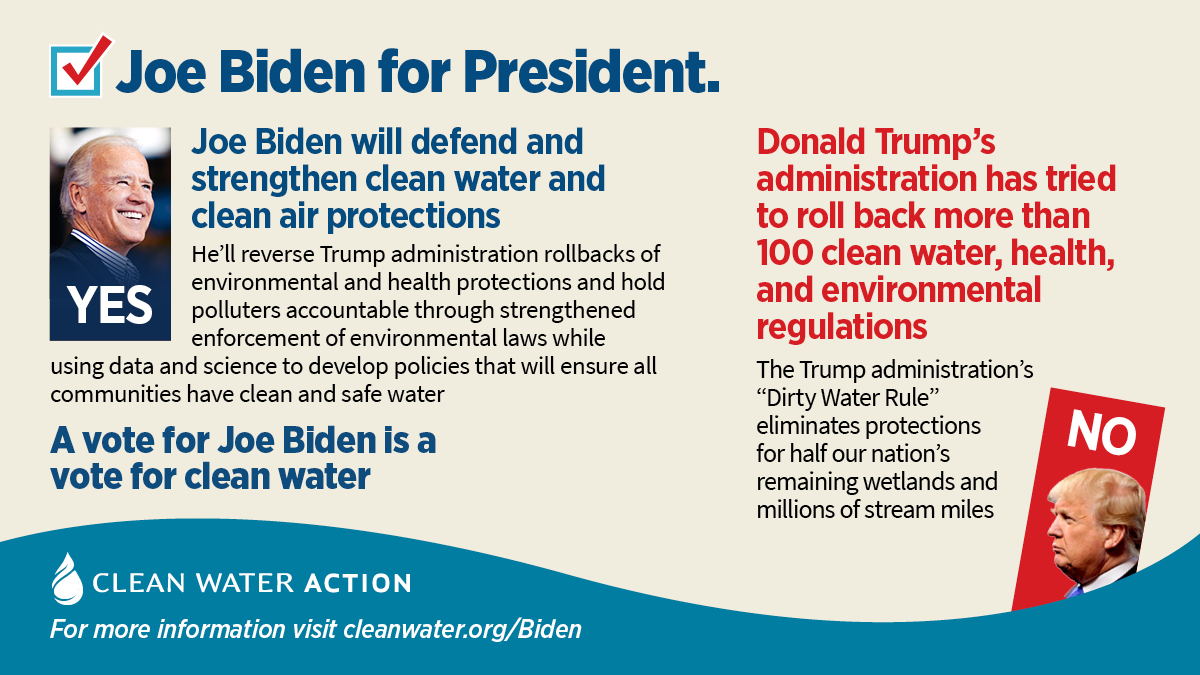 Congress: Chris Bubser, Congressional District 8
Chris Bubser will be an environmental champion and has vowed to "prioritize tackling the climate crisis and pollution, and advance the development of clean energy jobs in our district."  She also believes "We do not have to choose between a clean environment and a strong economy."
To learn more about Chris, visit her campaign website.
State Assembly:  Rebecca Bauer-Kahan District 16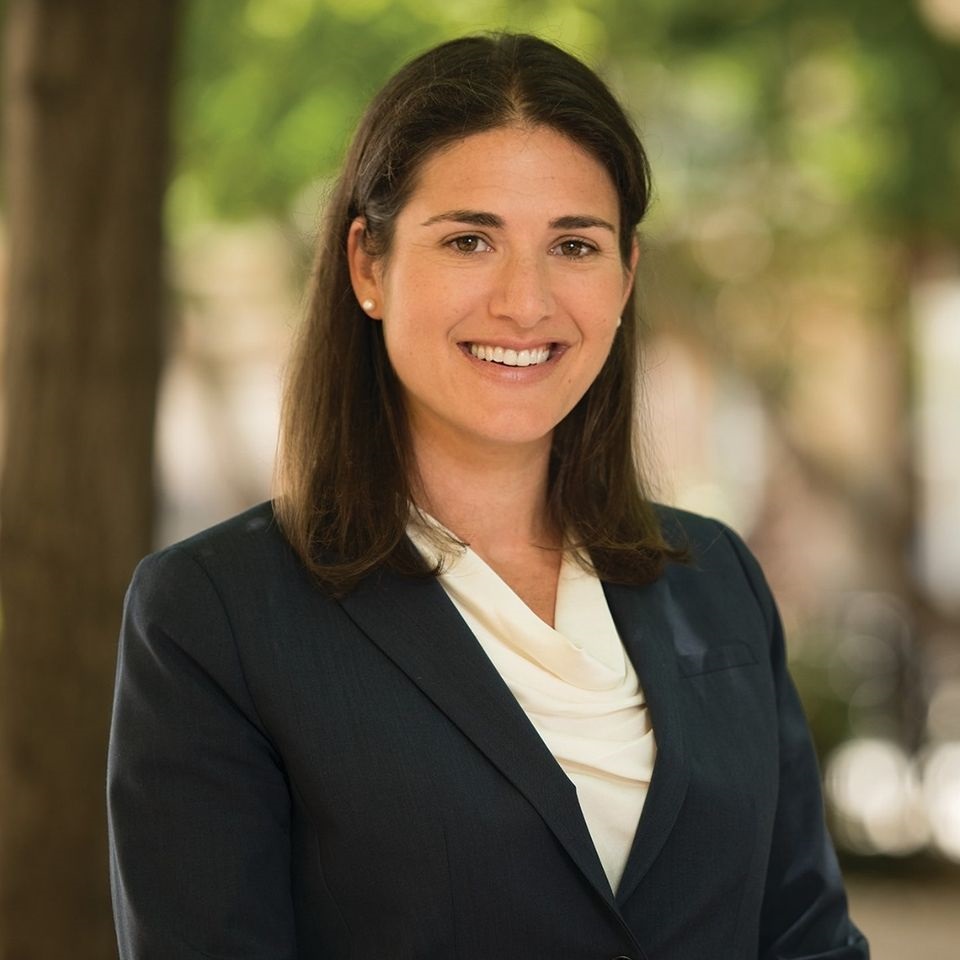 Rebecca Bauer-Kahan is running for a second term in the State Assembly, serving communities in the East Bay.  In her first term, Bauer-Kahan served on the Assembly's Committee on Environmental Safety and Toxic Materials where she supported a number of key bills. She co-authored SB 1044, Clean Water Action's bill to stop the use of PFAS containing firefighting foam which will help protect San Francisco Bay and state drinking water sources. She is an environmental justice advocate and has stated that "it is every elected official's responsibility to enact laws that protect and preserve our environment in order to safeguard our future. I am proud to represent a district that cares deeply about sustainability, conservation, and innovation in battling climate change."  To learn more about Rebecca, visit this page.
State Senate:  Susan Talamantes Eggman District 5
Susan Talamantes Eggman has long record of public service, first as an Army combat medic.  She later served as a member of the Stockton City Council, and on the Delta Protection Commission. Susan has been a leader in the State Assembly since 2012, including chairing the Assembly Agricultural Committee. She is now running for the State Senate representing communities in San Joaquin, Stanislaus, and Sacramento Counties, including Stockton, Modesto, Tracy, and Lodi.  This is an environmentally important district as it serves as the gateway between the San Joaquin Delta, San Francisco Bay Area, Sacramento, and the Gold Country.  Susan's environmental priorities include addressing the serious air quality problems in the district, ensuring that local communities attract green job opportunities from the state's efforts to combat climate change, protecting local water supplies and quality, and opposing the Delta Tunnels which put both at risk. To learn more about Susan, visit her campaign website.
Please check back to this page to see further endorsements. 
Most importantly, be a Clean Water Voter – and get at least three friends to join you.