Earth Day 50: Eco-Friendly Activities for Parents and Kids
Every day is Earth Day at Clean Water Action! But this year's 50th anniversary of Earth Day certainly felt and looked remarkably different. With the growing COVID-19 pandemic, many people found themselves more isolated at home, joining zoom calls with friends and families and participating in virtual events and online actions. And for parents going a little stir crazy with little ones at home, you may be seeking out creative ways to keep kids active, entertained and engaged (without so much screen time).
That's why Clean Water Action launched a series of eco-friendly activities for families to do together while social distancing. Earth Day is intended as a day to celebrate and support the environment, and a great way to introduce and explore nature concepts with children. 
Kids are our future. There's a lot we can both teach and learn from them. Check out this list of eco-friendly activities that are sure to inspire families and kids to get creative and learn about ways to care for our planet. From going zero waste at home and designing a T-Shirt to making an eggshell garden and going on a scavenger hunt, there is something that will appeal to kids of all ages. If you have any suggestions you'd like to add, please let us know.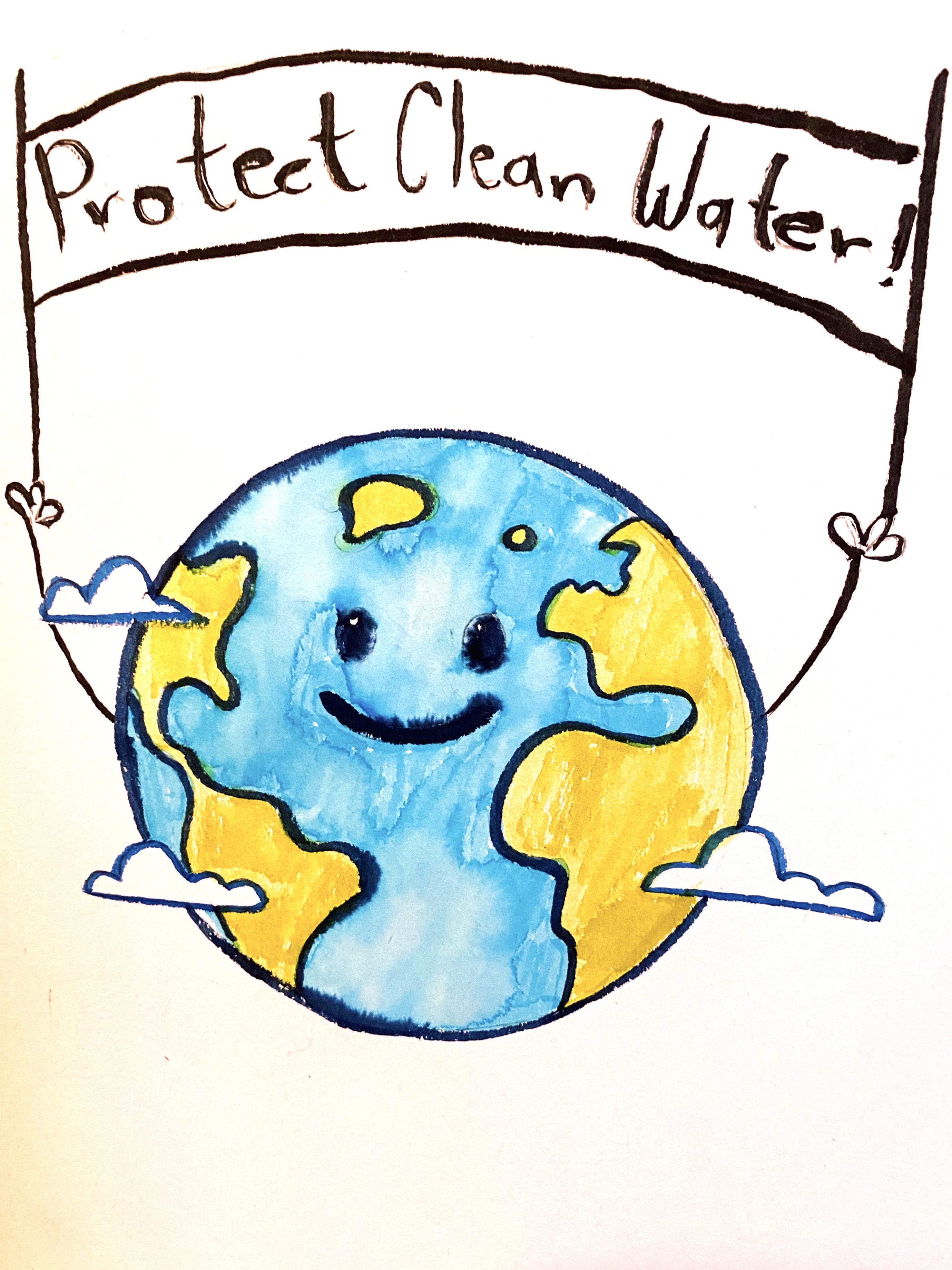 Earth Day Design-A-Shirt Contest
During Earth Month in April, Clean Water Action hosted a design-a-shirt contest focused around the themes of protecting clean water and our climate. Drawings were featured on Clean Water Action's social media pages (Instagram, Twitter, and Facebook) and parents were invited to share as well. Clean Water Action will be picking one drawing to be featured on a T-Shirt with 100% of proceeds from sales going to support environmental programs. 
31 Day Zero Waste Challenge for Kids
Your family might use plastic straws, water bottles, and bags for just a few minutes, but those items don't disappear when they're thrown out. Single-use items like these account for more than 40 percent of plastic waste, and each year about 8.8 million tons of plastic trash flows into the ocean. This waste endangers wildlife, pollutes the water, and puts human health at risk. The stats are frightening, but you've got a secret weapon to curb your family's plastic use: your kids.
Many children care deeply about wildlife—they certainly don't want to watch a sea turtle suffocate from a plastic straw—and kids understand they're inheriting an Earth in crisis. But small changes to your family's routine can empower your children to make a real difference in the fight against plastic. Check out this cute video, take the pledge to reduce single-use products, and have your kids participate in this 31 Day Zero Waste Challenge for Kids.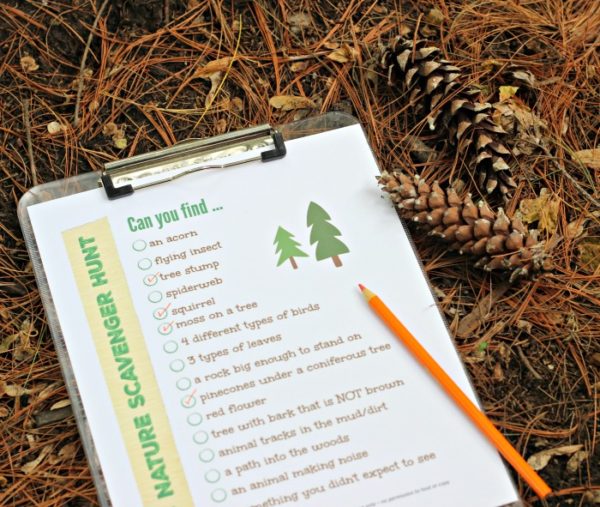 Nature-themed Scavenger Hunt
A plain old walk can get boring, so liven it up with a scavenger hunt. Even if you're just walking around your neighborhood or backyard, there are still plenty of things to observe. You can find a printable list here, but simply looking outside to see what you see can be enough to help you create your own list.
Repurposed Plastic Bags
We dispose of over 100 billion plastic bags every year in the U.S., and only a fraction are ever recycled. Plastic bags clog storm drains and harm marine life. By 2020, there will be more plastic in the ocean than fish. While we continue to work with government, businesses and communities to reduce plastic pollution, here are 30 Amazing Upcycling Ideas To Turn Grocery Bags Into Spectacular Creations.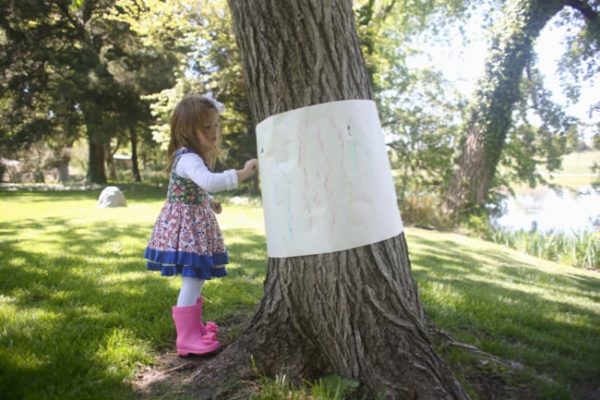 Tree Bark Rubbings:
Every tree is different, so the project will come out different every time. Attach paper to a tree (or simply hold it up) and use crayons to rub over it. Use different color crayons, reposition the paper, or move to another tree. Use the project as a way to learn about various trees and how the bark differs. ​Learn more here.
Upcycling Plastic Bottles at Home
It's time to break the disposable habit. 120 BILLION disposable cups are used in the U.S. each year. Placed end to end, these could circle the equator almost 333 times! If you do have leftover plastic bottles around the house, this article by Lifehack shows 30 ways to creatively reuse plastic bottles. Check out their neat ideas here.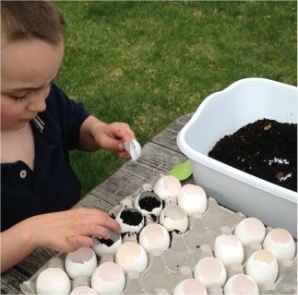 Eggshell Garden
Eggshell Garden: Kids can build a mini garden of their own using eggshells. This activity can also be used to observe what happens to the seeds as they begin to grow by opening shells on different days to see what's changed. This is also a great tie-in to a discussion about the life cycle of a seed and where our fruits and vegetables come from.
Green Cleaning 
While you are indoors you are more likely to be exposed to an increased amount of dust and household chemicals. A fun project with kids, is to find out if your cleaning products are safe at EWG's Guide to Healthy Cleaning website, and then check out Clean Water Action's Green Cleaning Guide to find out easy ways to switch to effective non-toxic products.   
Safer disinfecting at home in the times of Coronavirus: By far the best way to protect against viruses is frequent and thorough handwashing with soap and water for at least 20 seconds. Please check out this excellent New York Times article on why soap works. Also, if you cannot find hand sanitizer, you can make it yourself - learn more here.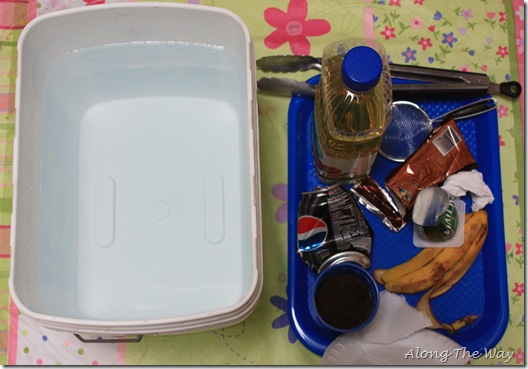 Water Pollution Experiement
This activity helps kids truly understand how harmful water pollution can be and just how hard it is to undo it. It's easy enough that it's appropriate for most children and utilizes items from around the house. Essentially, you take clean water, add some "pollution," and then work to see what can be removed and what can't.  Learn more here.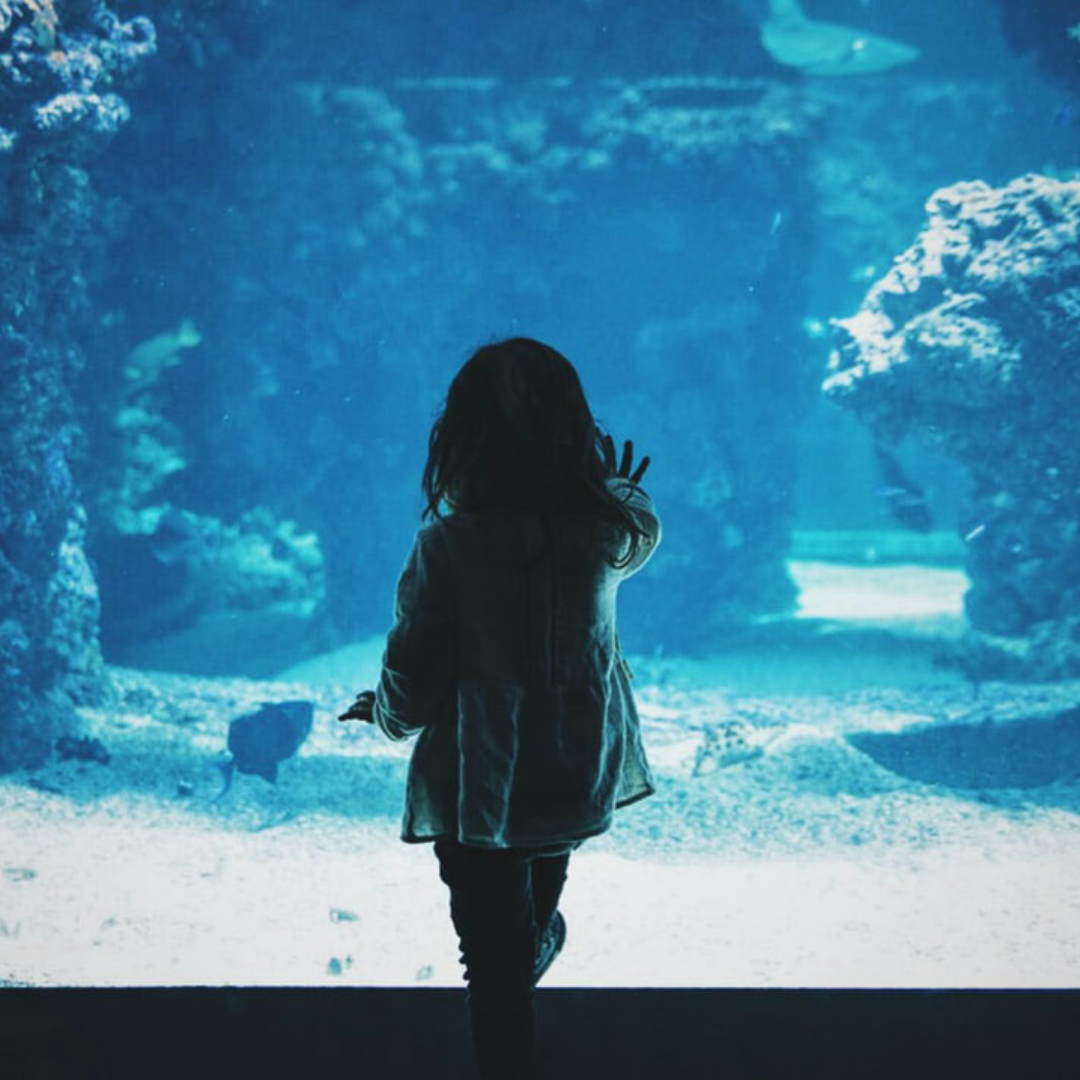 Still Looking For Things to Do?
Check out these fun, free science and nature activities and resources you can enjoy at home: