Clean Water Action 2022 Endorsements in Pennsylvania
Help us elect the following candidates on November 8th!
These candidates earned our endorsement and deserve your vote because they recognize that our future depends on prioritizing our planet and health over corporate profits. Plus they're ready to act now! 
Thanks for being a #CleanWaterVoter.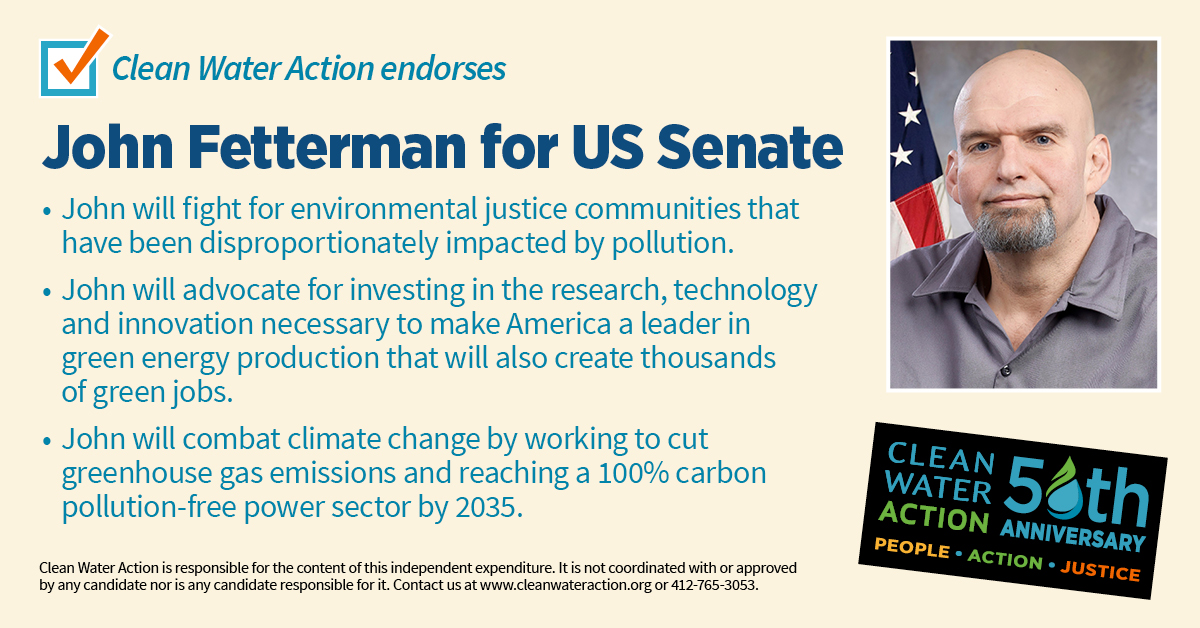 John Fetterman, United States Senate
John is currently Lieutenant Governor of Pennsylvania and the former Mayor of Braddock. If elected to the US Senate, he will be a voice for environmental justice communities that have been disproportionately impacted by pollution and for strengthening Clean Water Act limits on coal plant water pollution and work to protect all of the nation's water, including vital drinking water sources.




Josh Shaprio, Governor
Josh is the current Pennsylvania Attorney General and a former state legislator and Montgomery County Commissioner. If elected governor, Josh's top priority will be to take real action on climate change by transitioning Pennsylvania into a clean energy future that includes reaching net-zero emissions by 2050 and creates thousands of good paying green jobs. Josh will also prioritize tackling our ongoing lead crisis by channeling more funding into lead service line replacements and testing for schools and public housing.