Clean Water Action Endorses Don Beyer for Congress
Washington, DC – Today, Clean Water Action announced its endorsement of Don Beyer for the U.S. House of Representatives.
Don Beyer has been a clean water champion in the U.S. House Representatives and is leading opposition to the Trump administration's scheme to repeal and replace the Clean Water Rule which protects streams, lakes, wetlands and drinking water sources. "We need fierce and hardworking advocates like Don in Congress," said Michael Bochynski. "He is a leader we can count on to push back against the dirty water agenda, which puts the profits of corporate special interests before the health of Virginians and our environment.  We know that he will support policies to protect clean water and build healthy communities."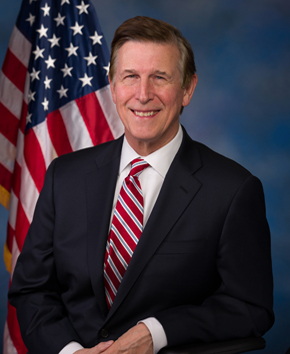 During his time in the House, Representative Beyer's has been:
Lead defender of the Clean Water Rule
Leader on protecting endangered species
Leader on carbon free policy + clean energy funding
Led the push to reinstate longstanding EPA protections
Clean Water Action has endorsed Representative Beyer because of his past leadership but also because he will prioritize passing the carbon fee and dividend bill he introduced, defending safeguards for clean water and opposing the Trump Administration's dirty water rule, and promoting clean energy initiatives. "Clean water is essential to the quality of life in District 8 and for the health of local creeks, the Potomac River, and the Chesapeake Bay," said Michael Bochynski, Chesapeake Program Manager. "We need elected officials who care about our water and our health. Don won't just be a positive vote on these issues but he will lead and advocate for getting things done. We are proud to endorse Don's campaign for the 8th congressional district, and look forward to working with him again as a legislator. The choice is clear – Don Beyer for Congress."
###
Since our founding during the campaign to pass the landmark Clean Water Act in 1972, Clean Water Action has worked to win strong health and environmental protections by bringing issue expertise, solution-oriented thinking and people power to the table. We will protect clean water in the face of attacks from a polluter friendly Administration and Congress.