Clean Water Action Endorses Gerry Connolly for Congress
Washington, DC – Today, Clean Water Action announced its endorsement of Gerry Connolly for the U.S. House of Representatives.
"As a co-Chairman of the House Sustainable Energy and Environment Caucus, Congressman Connolly has led the push for investments in clean and renewable energy and protect our environment and public health," said Michael Bochynski, Clean Water Action Chesapeake Program Manager. "He helped pass the largest investment in clean energy in American history and supported legislation to reduce global carbon emissions."
Recently, Representative Connolly has led efforts to oppose drilling off the coast of Virginia and in the Chesapeake Bay, and introduced amendments to protect the National Environmental Policy Act (NEPA) and to require oil companies to pay the full cost of oil spill cleanups. "Gerry has been a leader in opposition to efforts to slash funding for the Environmental Protection Agency," said Michael Bochynski. "He has worked tirelessly with colleagues from around the region to fight President Trump's proposal to eliminate Chesapeake Bay Restoration funding and supports comprehensive legislation to restore the Bay."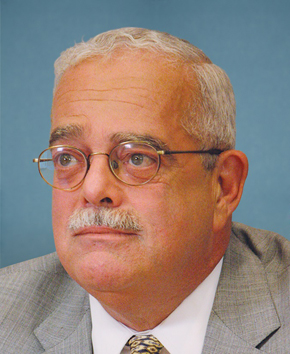 In addition to working to expand federal conservation efforts, supporting the reauthorization of the Land and Water Conservation Fund and fully funding our National Park System, Congressman Connolly has partnered with local stakeholders to complete missing segments of the Potomac Heritage National Scenic Trail, and open Featherstone National Wildlife Refuge to the public.
"Gerry's advocacy on behalf of his constituents and the Chesapeake Bay means he knows how to fight and fiercely protect the natural resources and environmental protections that the Trump administration is intent on destroying," concluded Michael Bochynski. "We are proud to endorse Gerry's campaign for the 11th congressional district, and look forward to continue working with him as a legislator. The choice is clear – Gerry Connolly for Congress."
###
Since our founding during the campaign to pass the landmark Clean Water Act in 1972, Clean Water Action has worked to win strong health and environmental protections by bringing issue expertise, solution-oriented thinking and people power to the table. We will protect clean water in the face of attacks from a polluter friendly Administration and Congress.