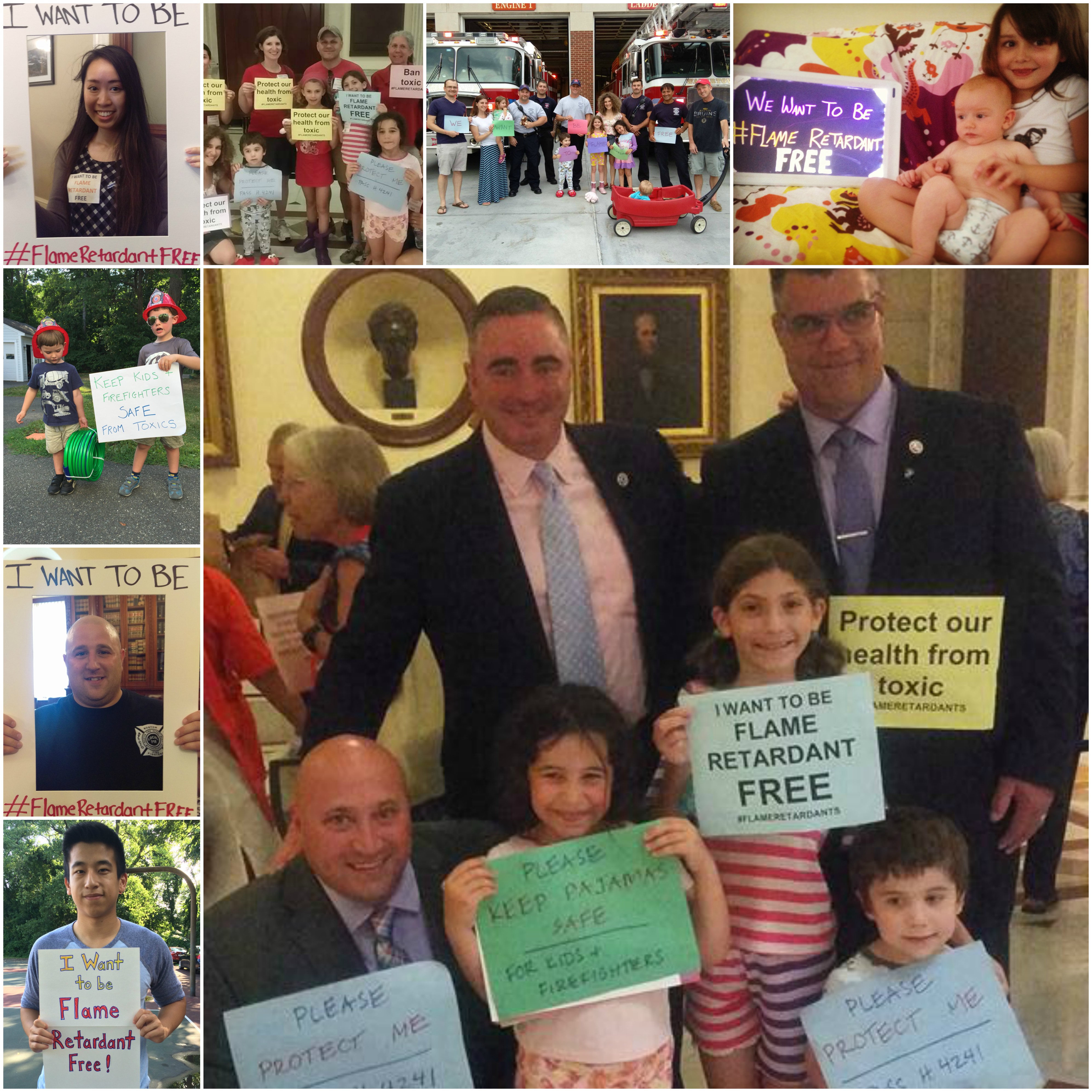 Proud, grateful and hopeful for the future
August 23, 2016
In this work sometimes you win, sometimes you lose, and sometimes the thing you've been pouring your heart and soul into just peters out at the end of a legislative session and you set your sights on next year. 
Unfortunately, despite a year and a half of hard work by the Clean Water Action team and many, many allies, the Massachusetts bill to protect children, families and firefighters from toxic flame retardants met the "peter out at the end of the session" fate on July 31st. The bill had been passed by the Senate on May 19th but was not taken up by the House before the end of the formal session.
Of course all of us at Clean Water Action would have wanted a different outcome, but that doesn't change the fact that reflecting back, I feel proud.  I'm proud to know that together Clean Water Action and all of our allies demonstrated an impressive amount of support for the important cause of protecting children's, firefighters' and families' health.
To everyone who participated in that campaign in a big way or a small way, I want to say a big "THANK YOU!":
Whether you posted on facebook, tweeted, called or emailed your legislators, reached out to your friends and family, shared a photo or video of yourself or your family, wrote a letter to the editor, testified at a hearing or showed up at a lobby day, THANK YOU!
I'm proud to get to spend my days organizing this team and proud of what we accomplish together.
I'm also grateful. I'm grateful to the commitment of organizations, parents, and other individuals in the Alliance for a Healthy Tomorrow coalition who have stuck together through a multi-decade effort to prevent harm to our health from toxic chemicals.  I'm grateful for the truly dedicated and talented champions in the legislature who enabled this bill to make the progress it did, especially bill sponsors Representative Marjorie Decker and Senator Cynthia Stone Creem. I'm grateful to all of the men and women at the Professional Fire Fighters of Massachusetts with whom we worked closely on this campaign. Without the passion and hard work of all of so many people, none of the progress that we made would have been possible.
And I'm also hopeful.  Because of all that this incredible team contributed, we ended the formal session with great momentum going into the informal session and next year. Every year, month, week or day that we act on our commitment and dedication to this cause helps the movement to grow and what we have done now will continue to make a difference. Stay tuned for how you can help as we continue to fight to protect our most vulnerable.